3 juillet 2011
7
03
/

07
/

juillet
/

2011
21:00
All my videos of SM TOWN Live in Paris 2011 are online in HD 1080p!! Follow me on my Youtube Channel!
I was just in front of the scene. Very close to the artists!!
You can also watch a lot of episodes about my trip in Japan! Enjoy!!
And soon videos from France!!
Next will be Japan Expo 2011!!!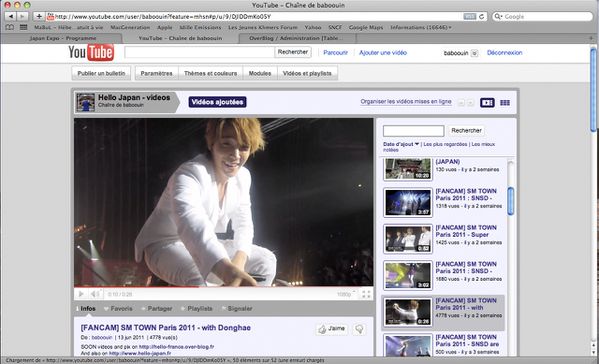 Click here to access my Youtube Channel ---> Baboouin
Hot videos :
And videos from HELLO JAPAN!! ----> http://www.hello-japan.fr